Benefit from the individuality, flexibility and high availability of this technology with the company that is specialist. 
Benefit from the individuality, elasticity and low cost of virtualization in a public cloud (Cloud Server) with full support of the company with great expertise in this technology.
Enjoy all the benefits of the Public Cloud in your operation, with scalable computing resources and constant technology updates with the latest hardware and software in the market.
Use our administrative dashboard in many languages to turn on and off, reboot and access your virtual machine via console, whether you use a Windows or Linux operating system.
Concentre seus servidores virtuais em um acesso unificado, facilitando a administração e aumentando a segurança. Faça o upgrade de seu projeto para Data center Virtual OpenStack a qualquer momento.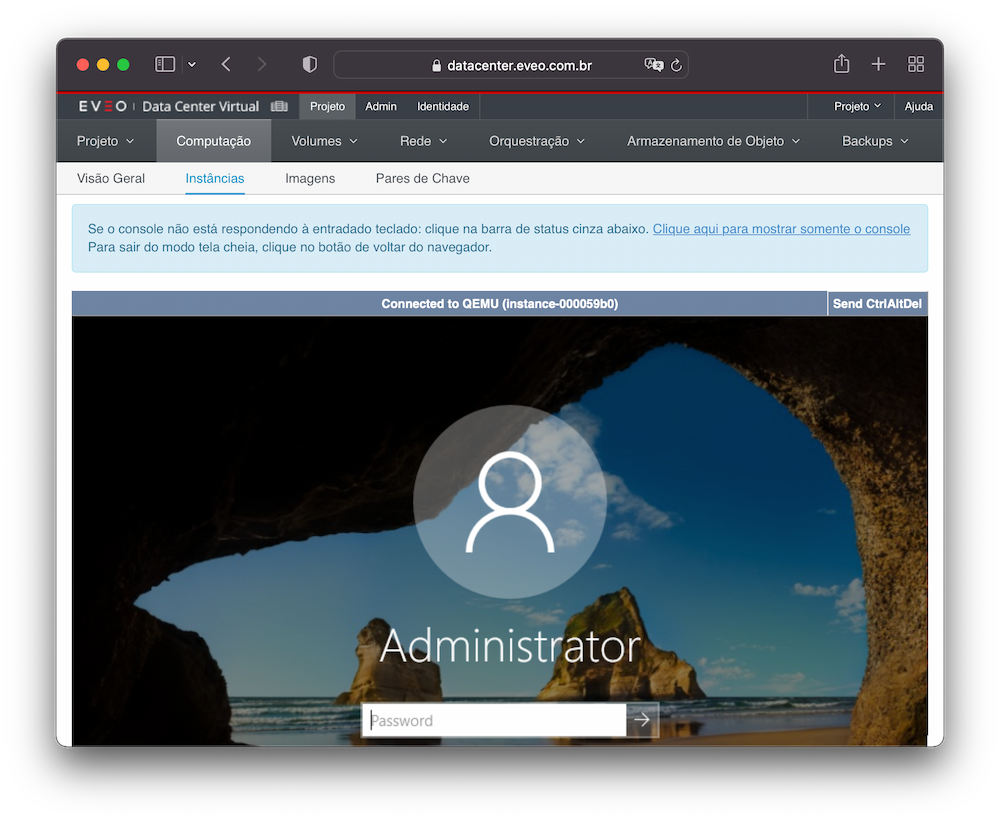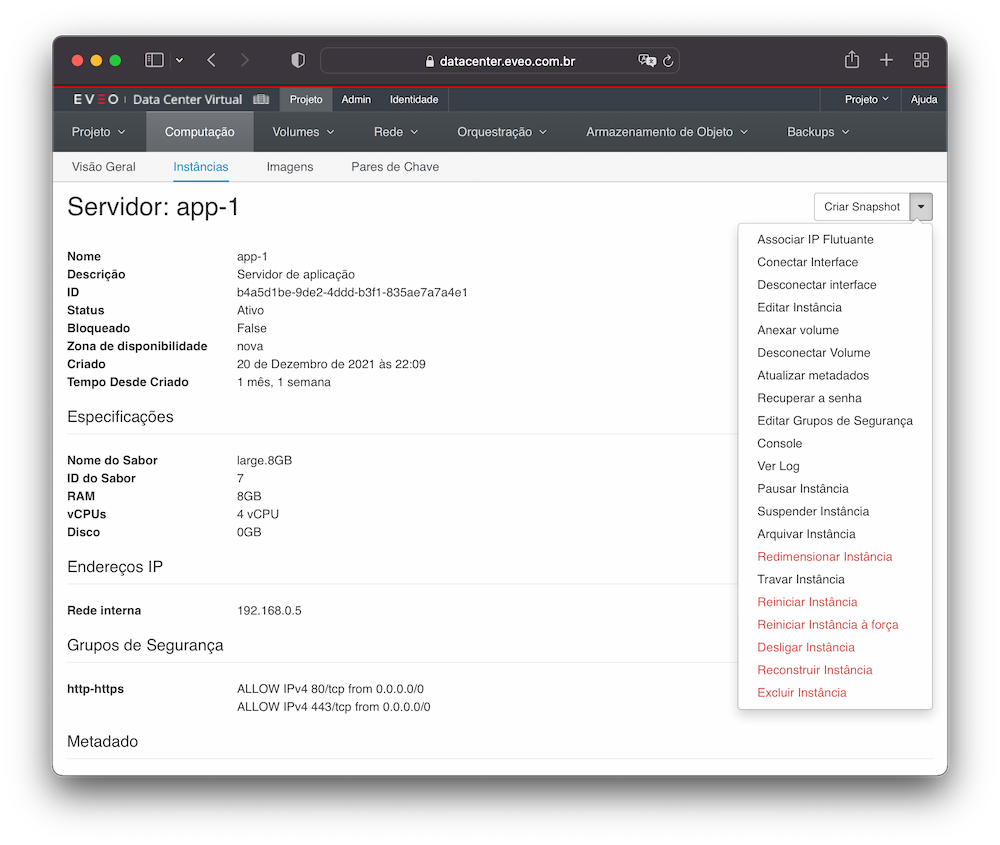 O Servidor Virtual OpenStack opera em várias camadas físicas, sendo a primeira composta por hypervisors, que processam computação virtual e a segunda camada de storage, que opera o volume de espaço desse ambiente.
Com isso, em caso de intercorrências em algum desses componentes, outro hardware assume imediatamente a responsabilidade da operação, mantendo os servidores em funcionamento ou reiniciando com segurança e sem perda de dados.
Complete implementation with integrated equipment that is controlled via control panel or API, ensuring not only complete control in terms of administration, but also a high level of adaptability.
A composição conta ainda com a garantia da certificação Red Hat®, líder mundial em software open-source e sinônimo de competência em tecnologia e inovação.
OpenStack Virtual Server benefits
Listamos alguns dos benefícios que você poderá ter com nossa  Solução Virtual OpenStack.
Conheça alguns dos principais clientes que utilizam o Servidor Virtual Openstack
A Enviou é uma agência de marketing digital, lançada no ano de 2015 e foi eleita como a melhor ferramenta de marketing digital do Brasil. A Enviou já gerou mais de 50 milhões em vendas para mais de 31 mil lojas virtuais. A empresa escolheu o Servidor Virtual da EVEO como solução, devido a alta necessidade de performance e agilidade para o seu envio de e-mails em massa.
Instituto Bem Viver maintains the National Register of Deceased Persons (CNF Brasil), the largest search portal of deceased persons in Brazil, with more than 35 million records. With a substantial volume of data and a fully search-based system, the EVEO Cloud Server is responsible for providing the best possible performance for users.
Enel is a multinational company and one of the main integrated players in the global energy and gas markets, operating in 34 countries and serving 71 million end users. It acquired more than 70% of Eletropaulo to become the leader in energy distribution in Brazil. In order to improve the internal processes of its service-focused unit, the company started presenting real-time metrics to its collaborators using the EVEO infrastructure.
Talk to a consultant to receive a quote.